Film Acquisition & Distribution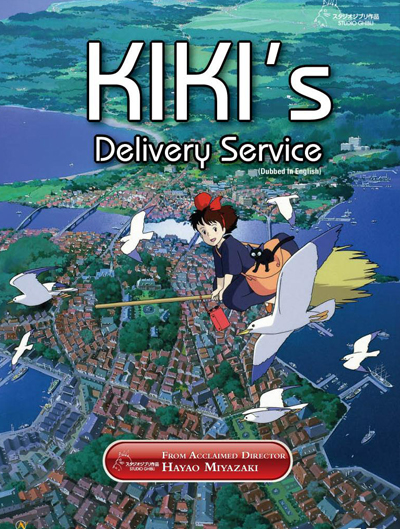 By the light of a full moon, Kiki, an enterprising young girl, must follow tradition to become a full-fledged witch. Venturing out, with only her chatty black cat Jiji, Kiki flies off for the adventure of a lifetime. Landing in a far-off city, she sets up a high-flying delivery service. Here begins a wonderful experience of independence and responsibility as she finds her place in the world.

KIKI'S DELIVERY SERVICE tells the story of Kiki, a 13-year old witch. When a witch turns 13, it is traditional for her to move away from home to spend a year in another city or town where there is no witch already living, so that she can learn to be independent and practice her trade.

This is Kiki's story of the beginning of her year away from home. She and her black cat Jiji run into a little trouble at first, but they soon make friends in their new city by the sea.