Film Acquisition & Distribution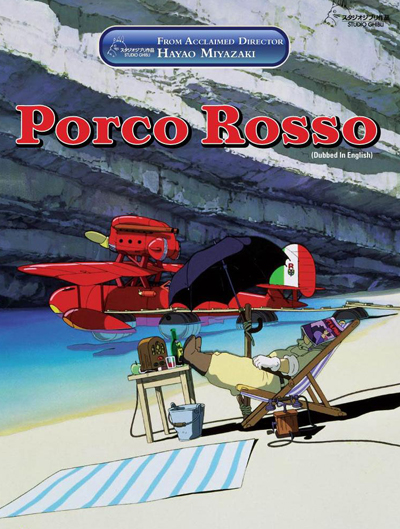 In the days after WWI, out-of-work flying aces have become 'air pirates'. Marco - PORCO ROSSO - is a bounty hunter, always available to fight the pirates for a fee. A mysterious spell has transformed his face into that of a pig.

Marco is called from his secluded island hideaway to rescue a group of schoolgirls and a stolen company payroll. The air pirates hire suave, handsome and utterly unscrupulous American ace Donald Curtis to eliminate this threat to their illegal business. The stage is set...

Boasting aerial dogfights of amazing sweep and grace, exploring his favoured themes of courage, pride, skill and love with trademark beauty and humour, PORCO ROSSO is Miyazaki's whimsical tribute to the universal love of freedom and adventure.

PORCO ROSSO is an ex-fighter pilot turned bounty hunter. He plies his trade in his red seaplane. After being shot down by an American air bandit he goes into hiding to get his plane rebuilt. On his return the question arises, who is the greatest pilot in the Adriatic - him or the American who had shot him down? There's only one way to find out - dogfight.

There's a back story of a love story between him and a beautiful singer.All this happens between the World wars, in the Adriatic Sea.