Film Acquisition & Distribution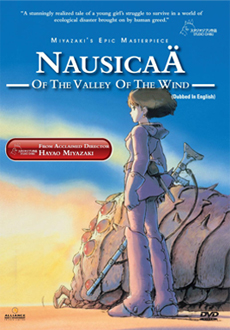 The future. Planet Earth. Scattered throughout the tiny parcels of land remaining at the edges of the toxic Sea of Corruption, warring kingdoms seek to annihilate each other. The Valley of the Wind is one such kingdom. Nausicaä, the daughter of Lord Jihl, has a mysterious affinity with nature, and can communicate with the huge insects - Ohm - that guard the toxic wastelands.

Nausicaä must race against time to stop both sides using their weapons of mass destruction in the battle for dominance over the Earth's remaining lands, in Hayao Miyazaki's stunningly realized tale of a young girl's struggle to survive in a world of ecological disaster brought on by human greed.