Film Acquisition & Distribution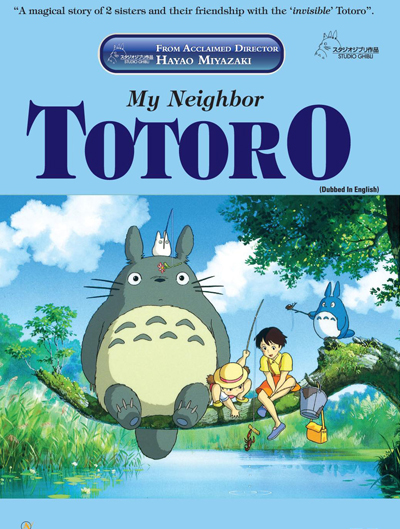 Eight-year-old Satsuki and her kid sister Mei move with their father to a long-abandoned farmhouse in the country.

Playing in the yard one day, Mei spots a tiny creature gathering acorns. She follows it into the woods and is swallowed up by a hole in the side of a huge tree. Inside, she encounters and awakens Totoro, a giant furry creature the size of a small house.

The story of the sisters' friendship with the magical Totoro and his companions - who are invisible to adults - MY NEIGHBOUR TOTORO's entrancing beauty, enchanting characters and unforgettable music prompted redoubtable US critic Roger Ebert to describe it as 'magical for all ages'.