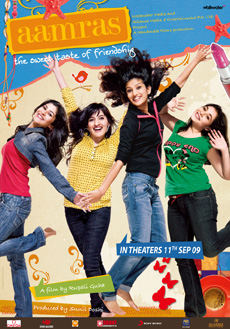 This story of 4 friends begins with the four excited about an upcoming picnic as they all wish to celebrate Pari's 18th birthday at the picnic. At the picnic the 4 girls befriend Johnny – the local tourist guide. Amidst the fun and frolic of the picnic Johnny connects with Jiya as a friend.

This disturbs the class conscious Pari immensely as she cannot imagine a tourist guide as a friend. Jiya agrees to abide by Pari's wishes and breaks all ties with Johnny. But as fate would have it Pari discovers a letter written by Johnny in Jiya's bag.

This misunderstanding creates havoc as Pari begins to mistrust Jiya. And amidst the misunderstanding among friends Jiya'a Aai is brutally attacked. Jiya's personal life comes to a standstill when she has to spend the night at a cop station. And in her crisis standing next to her is Rakhi. Rakhi who helps her the most was the one Jiya had never considered as her best friend in the past. Suddenly a hitherto close knit of friends find the paths diverging dramatically.

At this point – Jiya, Rakhi and Pari realize all about true friendship. The four who had promised to be together for eternity go their separate ways even before their final year of school ends.