Film Acquisition & Distribution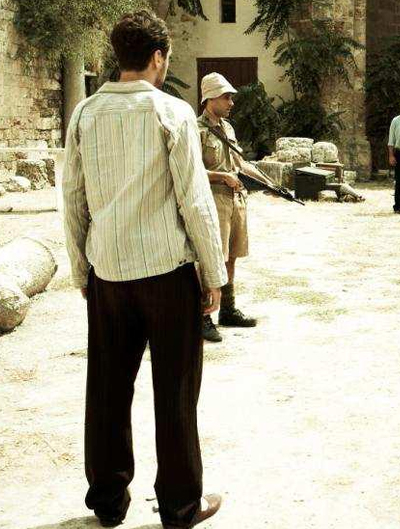 A unique, powerful and deeply personal depiction of Palestine since 1948 from the internationally acclaimed director of DIVINE INTERVENTION.

At the time of the creation of the State of Israel in 1948, during the final hours before the surrender of Nazareth, Fuad - a member of the Palestinian resistance - is separated from Thurayya, the love of his life. She flees the conflict, travelling to Jordan with her family, but Fuad is captured before being able to escape.

Years pass. Nazareth is under martial law. Fuad, like the rest of the city's population, is under surveillance by the secret services. Arrested and accused of smuggling arms, he encounters Thurayya again at the police station. She has been granted permission to return to visit her sick father. She and Fuad exchange small talk and wish each other well.

ES, Fuad's son, reaches adolescence. Nazareth is undergoing a period of extreme political upheaval: the desire to regain and reassert a national identity is growing. Thurayya's brother appears at Fuad's house during a riot. His sister is dying of cancer, and has asked to see Fuad one last time. In Jordan, the couple find themselves alone. They exchange small talk and wish each other well. Thurayya dies shortly after.

ES's aged mother is tended by a Filipino nurse. A cop is madly in love with the nurse, who has made him her domestic slave. Rather than arresting ES, the cop is the first to welcome him. Everything is absurdity, and ES struggles to make sense of it all, but in vain. This is why he tries to translate this reality into film. But perhaps he is also searching for another reality, another identity? Is it ES who carries Palestine with him wherever he goes, or is it Palestine which is spreading throughout the rest of the world?